In this universe enigmatic and vast,
I have met people several in the past,
Everyone had a role to play,
In so many unfathomable ways.
But with you there was a unique vibe,
The surreal feeling ,it's hard to describe…
The miraculous connection, my soul could feel,
All my voids your love did seal.
Love is a magical potion that works in ways unexplained,
The soul connections are heavenly and predetermined.
The universe conspired and I wholeheartedly became your wife,
The warmth of our love has helped us cross myriad paths in life.
The Sun, moon and the stars showered blessings upon us,
Together we painted a colorful canvas.
Our hearts danced together in harmony,
Resonating in each other's company.
I became an inseparable part of you,
With every passing moment our bond exponentially grew.
A true soulmate you have turned out to be,
Together we have woven a passionate love story.
Every magical moment with you transforms into a cherished memory,
Let our love transcend the dimensions of space and time for eternity. 
A forever with you I desire ardently, 
Holding hands together always, I wish to tread this adventurous journey.
********
"This post is a part of 'UMeU' Poetry Blog Hop #UMeUBlogHop organized by Manas Mukul . The hop is brought to you by Soul Craft and You, Me & The Universe."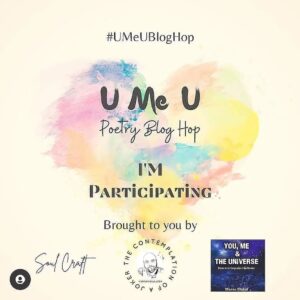 Picture Credit: Unsplash