The morning's come, oh no! It's the same drill,
The boring rigmarole, it does kill,
The dirty laundry gives me a wild stare,
The undone dishes, stained, do glare,
The errands to run are piled up like a hill.
The cooker screams, fuming hot is the grill,
I just wish the clock would go standstill!
How impatient they seem, the hungry chinaware!
The morning's come, but the jobs done are nil…
The dal's uncooked, the ebony rotis look ill,
The boiling milk, oh my! It does spill,
'Enough is enough!' I sit in a cozy chair,
Sipping my coffee I breathe in fresh air,
The chores beg for attention, but in bliss, I chill,
The morning's come, but I'll let it pass, I will.
***
This poem has been written in the Rondeau style. It was written for the tale-a-thlon prompt 4 given by Penmancy.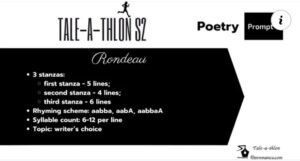 It was first published in the Penmancy site;
https://penmancy.com/the-morning-drill
Picture Credit: Pixabay